Welcome to Troy Animal Hospital!
At Troy Animal Hospital in Troy, Ohio, we understand the precious bond you share with your companion. That means we will make your pet's healthcare experience as stress-free, pain-free, and as educational as possible. Our veterinary team will explain every recommended procedure and its expected outcome in terms of diagnosis, treatment, and prognosis.
We strive to give people as much information as possible so they can make educated decisions about the veterinary care of their pets. We also try to offer graduated levels of care, giving owners options, so we can best meet the needs of people with all levels of income.
We want you and your pets comfortable, happy, and cared for. Call us today at (937) 335-8387 to schedule an appointment.
Our Clients Love Us

The whole staff was very friendly and helpful during a stressful situation. They give a detailed explanation of what was wrong with our pup and the steps needed to get her back to full healt...
Jeff Whidden

Dr. Davis and all the staff are amazing! Dr. Davis is extremely kind, patient and explains everything about your appointment thoroughly. I brought my dogs for OFA Hips and Elbows and will ne...
Shawna May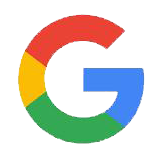 4.7
Rating on
Google Reviews!